After a restful half term, Reception got off to a very busy first week. On Monday we went back to Forest School. The weather is colder and wetter so we really need to keep warm and dry. On Tuesday we went on our first school trip. We visited the Children's play village and we had a great time (see our separate blog entry). During the week we also learned about the Hindu festival of Diwali and saw the different ways that people celebrate this festival of light. Being a festival of light some people attend fireworks displays and this gave us the opportunity to talk about the fireworks we saw on Bonfire Night. We enjoyed making rangoli patterns and painting bonfire and fireworks pictures. Continues after these pictures…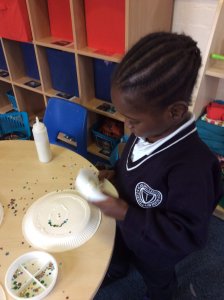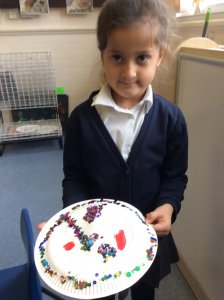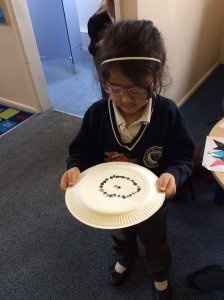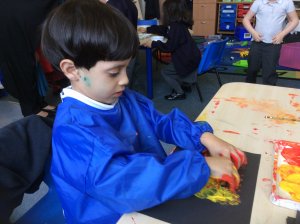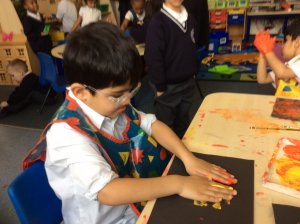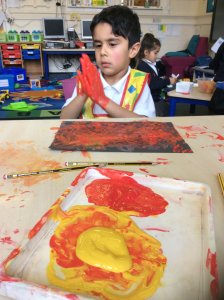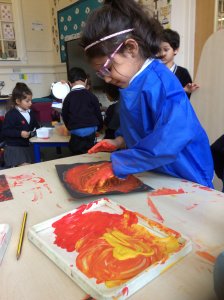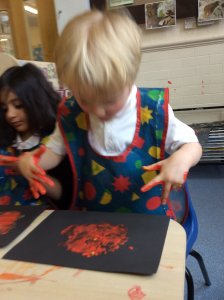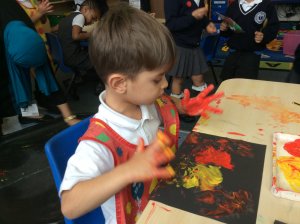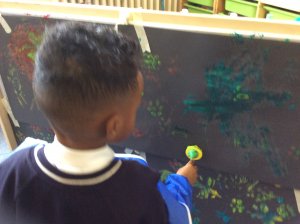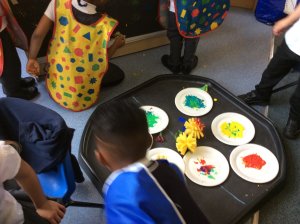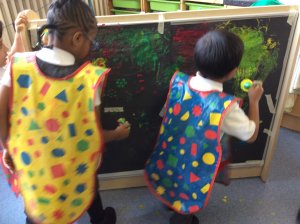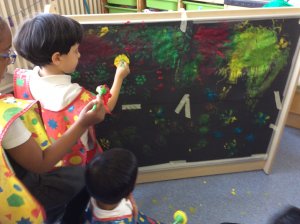 On Thursday we completed our Black History Month celebrations with a concert in the school hall (see our separate blog entry for details and pictures).
On Friday we learned all about Remembrance and why people wear poppies today. We watched a video which showed the Queen laying a wreath of poppies at the Cenotaph in London. Following this we watched a short film made by CBeebies called 'Poppies'. We shared our thoughts and ideas and then made our own poppies.