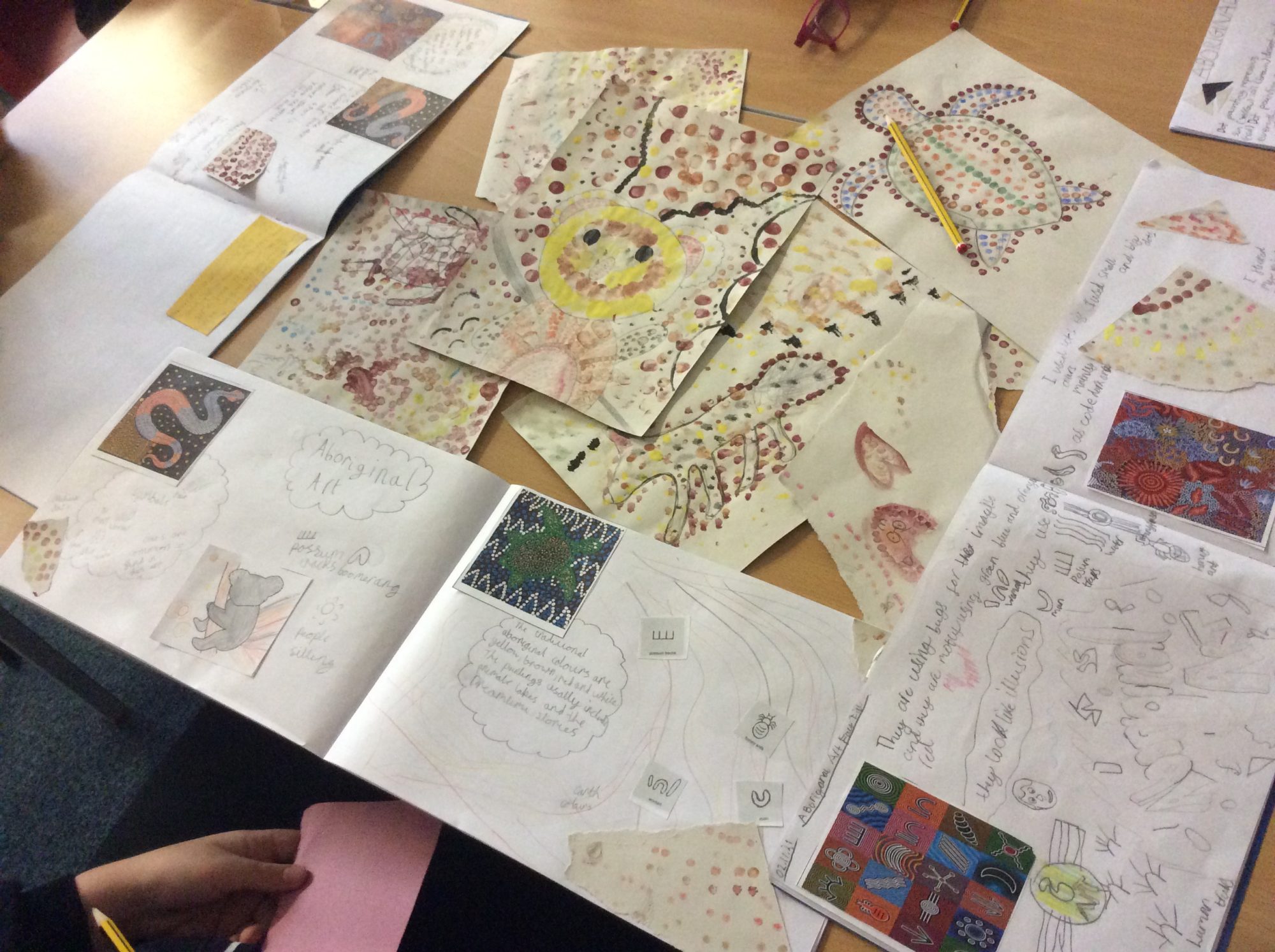 Aboriginal Art – Research, media experimentation and final outcomes
As part of the topic, Myths and Legends, Year 6 have been exploring aboriginal art.
In our sketchbooks, they researched the art form; making notes about colours, patterns and the meaning behind the Dreamtime imagery.  We were creative in the way we recorded our research; using ripping, overlying and annotating.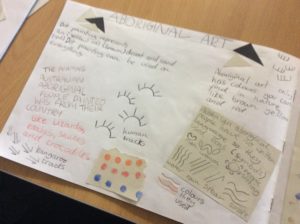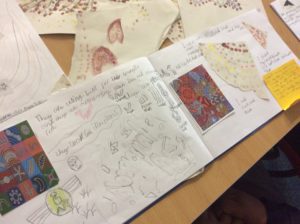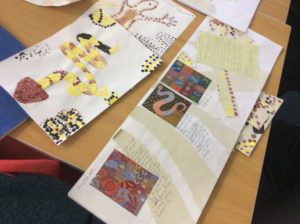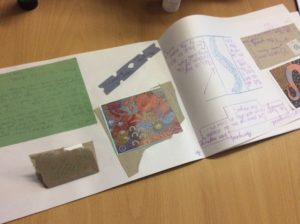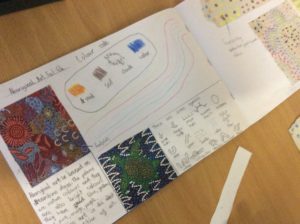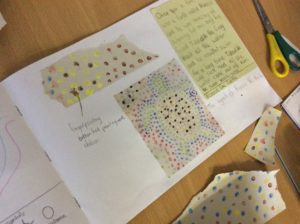 We then added to our sketchbook pages by exploring different media, and papers: pastels, crayons, water-colours, pencil crayons, sugar papers in various colours and cartridge paper.  We evaluated them to  decide which ones would work best for us.
The final pieces reflected all of our explorations and were extremely individual.