Year 5 & 6 – Getting Mythical at The Barber Institute
This week, Year 5 and 6 had the opportunity to delve into the world of Greek and Roman mythology depicted through art. We explored some of the key works in the gallery (and acted out some of the elements), before going down to the basement art workshop.
Once down in the basement, we were shown how to create a clay plaque, just like the one Alexander the Great wore to protect him, depicting the head of Medusa.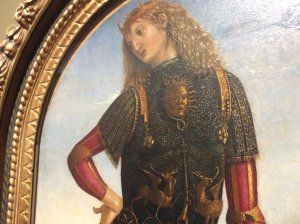 We were taught lots of techniques to stop the additions dropping off – don't forget to "slip and score".  The finished articles were amazing, we hope you agree.