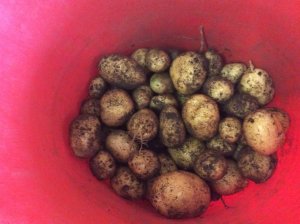 Despite a very dry growing season, Year 4 still managed to dig up a bumper crop of produce from the school growing beds this week.  They worked hard to uproot and unearth all these tasty leeks and potatoes, ready for creating a delicious dish.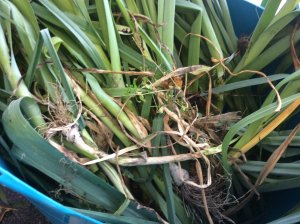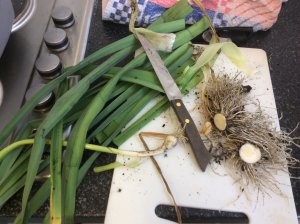 They took the whole process through from harvesting to preparing and cooking the final dish – ably assisted by Mrs Edwards!
Preparing the freshly harvested produce by washing thoroughly.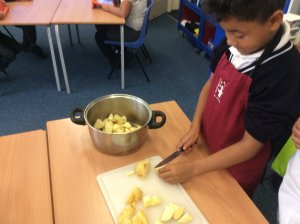 Learning how to chop safely.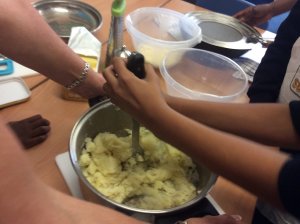 After Mrs Edwards took charge of the boiling, a lot of hard mashing was required – use those muscles everyone!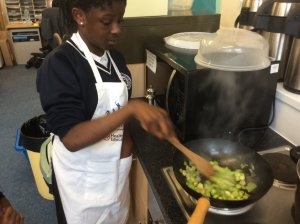 Once the mashing was done, it was time to learn how to use the hob safely to brown-off and soften the leeks.  Stand well back and make sure the area is clear.
Finally, it was time to add the lovely leeks to the soft mash then it was just a pinch of salt and pepper needed before the finishing touch, a smidge of grated cheese!
The dish smelled absolutely delicious as it cooked in the staff room oven – we hope you all enjoyed your homemade, nutritious treat!
A massive "Thank you!" to Mrs Edwards for teaching us how to be brilliant and safe chefs who can now prepare, chop, fry, mash and grate like experts!  What will our next recipe be!?