To all of our Muslim families who are celebrating today we would like to wish you Eid Mubarak!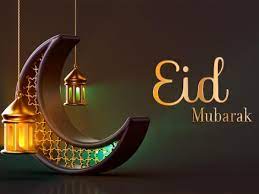 If you are unfamiliar with Eid-al-Fitr and would like
to find out more . . .
for your younger children please click here https://www.bbc.co.uk/cbeebies/watch/lets-celebrate-eid
For older children, please click here . . .
https://www.youtube.com/watch?v=6OF4HEGNBRQ