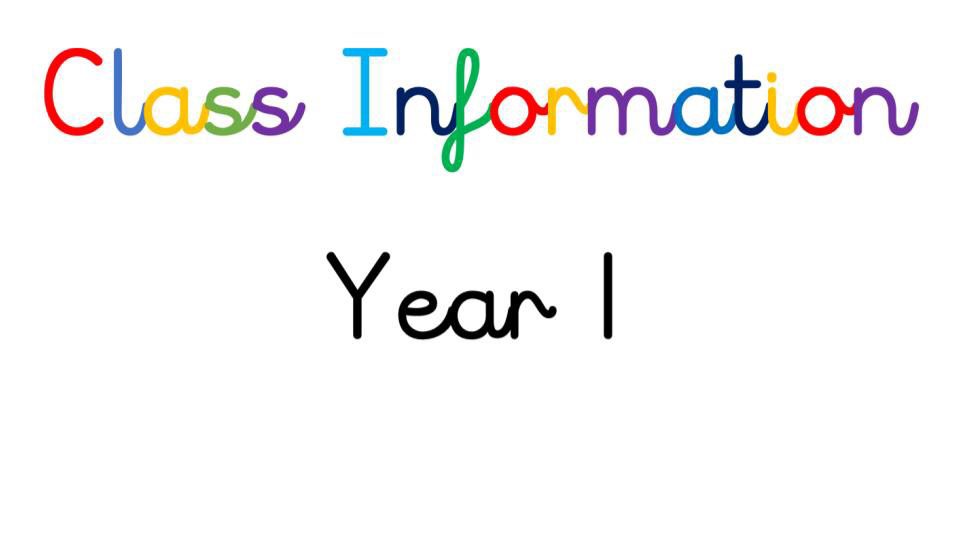 Year 1 Information For Parents
Click here to read about what we are doing in Year 1 this half term and for links to useful websites to support your child's learning.
School Value – Co-operation
What it is to share and communicate, help others and ask for help when we need it.  How important it is to respect others and their unique skills, how to be a good leader and a good follower. Finding ways to resolve conflict.
Literacy
This half term we shall focus on two books.
The Leaf Thief by Alice Heming & Nicola Slater https://www.youtube.com/watch?v=ZJSGrf6A8Zc While we become familiar with the story we shall look at and discuss newspapers and their main features. The children will be writing sentences of their own using capital letters, finger spaces and full stops to retell the story of The Leaf Thief in a format similar to a newspaper, including a big headline to grab the attention of the reader.
Coming To England by Floella Benjamin https://www.youtube.com/watch?v=8Wmvk4RJ8dA&t=45s will be for the children to draw a picture and write a recount of part of the story that they find the most memorable. There will be a focus on capital letters,

sentences and full stops.
Spellings
Please see the homework sheets that we send home each week for the sounds that we are learning in Little Wandle. The sheets will also be on Tapestry https://tapestryjournal.com/. Our spellings are words that use the sounds that we have been taught so far. In class we do spellings every day, we do two words and a tricky word. For instance if we learn the sound 'ee' we will spell 'feel' or 'see', when we learn 'igh' we may spell 'might'.
Maths
Position & Direction
Counting in 2's 5's and 10's
BBC Bitesize is a great resource to consolidate your child's learning at home. Find the maths page for KS1 here https://www.bbc.co.uk/bitesize/topics/z2grd2p and focus on he 'Movement' and 'Counting and Ordering' sections.
Songs and dances are also a great way to help children to understand and remember their maths. Please find a selection below.
Counting in 2's from zero https://www.youtube.com/watch?v=JyCr0IgbYcI
Counting in 5's from zero https://www.youtube.com/watch?v=4ZPgFfo0l3k
Counting in 10's from zero https://www.youtube.com/watch?v=W8CEOlAOGas
Position & direction including turns
Left & Right https://www.youtube.com/watch?v=gRbwFq9665k
Forwards & Backwards https://www.youtube.com/watch?v=jf0P6X_HW_g
In, On & Under https://www.youtube.com/watch?v=8F0NYBBKcz
Turns https://www.youtube.com/watch?v=_wSq0ZOHugg
Science
Name, draw and label the basic parts of the human body and say which part of the body is to do with each sense, get more information here on BBC Bitesize https://www.bbc.co.uk/bitesize/topics/zqbxqfr/articles/zxy987h
Using our senses to compare different textures, sounds and smells.
Why not do your own food tasting like this one here https://www.howwemontessori.com/how-we-montessori/2015/09/taste-testing-.html remember to use foods your child likes, no nasty surprises!
Categorise animals according to what they eat here https://www.educationquizzes.com/ks1/science/animals-carnivores-herbivores-and-omnivores/
Computing
Technology Around Us
The class will learn about different technology at home and in school. By the end of the half term they will how to use technology purposefully to create, organise, store, manipulate, and retrieve digital content on the school iPads.
For more information about how to keep your child safe online and please use the Think U Know website here https://www.thinkuknow.co.uk/
Trips for the half term
Bournville Park
Selly Oak, Selly Oak Park & Old Joe
Visit to a Gurdwara TBA
Letters will be sent with the details of the trips, please keep an eye out for them and check your emails.
This term we are exploring 'Our World'
Art and Design
Texture – Weaving
We shall be studying the work of the Indonesian artist Agnes Hansella. We begin with easy weaving with card and paper and move on to a smaller scale weaving with wool, ribbon and other materials.
Design and Technology
We do not do design technology during this first half term but if you follow these links there are some simple things that you can try at home with everyday materials.
Here is the link to STEM activities on Little Bins for Little Hands https://littlebinsforlittlehands.com/easy-simple-stem-activities-challenges/
History
The historical significance of Selly Oak and Selly Oak Park and the changes and continuity over time. We shall be touring the local area, taking a walk to Selly Oak Park and to see the Joseph Chamberlain Memorial Clock Tower at the University of Birmingham.
Geography
We will concentrate on human and physical aspects of the geography in the local area. The children will go on a trip to Bournville Park to observe habitats in the park and different of human features in the environment during our walk on the way there.
Music
We love our lessons with Mrs Vaughan. This half term we are learning songs for the Harvest Festival Celebration. Favourite songs for the children are Thank You For Our World and Big Red Combine Harvester. We are also learning about rhythm, including how to incorporate the 'tea' and 'coffee' for the beats and 'sh' for the rests. The children will compose and play their compositions on chime bars and claves.
PE
The children will learn a range of skills for playing tag rugby including working in pairs to get the tags, passing and communicating with team mates to keep the play going. They will also learn a range of skills such as dribbling, accurate passing and bouncing to play basketball.
RSHE
No Outsiders – The story of Elmer by David McKee. See a read aloud on You Tube here https://www.youtube.com/watch?v=TUepS9yGANQ
Family –

That families are important for children growing up because they can give love, security and stability.

Friends –

How important friendships are in making us feel happy and secure, and how people choose and make friends.
RE
This half term we are focussing on
Cultivating Inclusion, Identity & Belonging. Learning to appreciate others as individuals, then exploring similarities and differences, and showing true respect and understanding for others. Here is a story that is used in class to help the children understand how it feels to be excluded but also how there can be some surprising feelings for the person leaving somebody out. Each Kindness by Jacqueline Woodson https://www.youtube.com/watch?v=9pTTeEmW_gQ

Being Thankful. 

We shall take the opportunity here to link this with the Christian celebration of Harvest Festival.