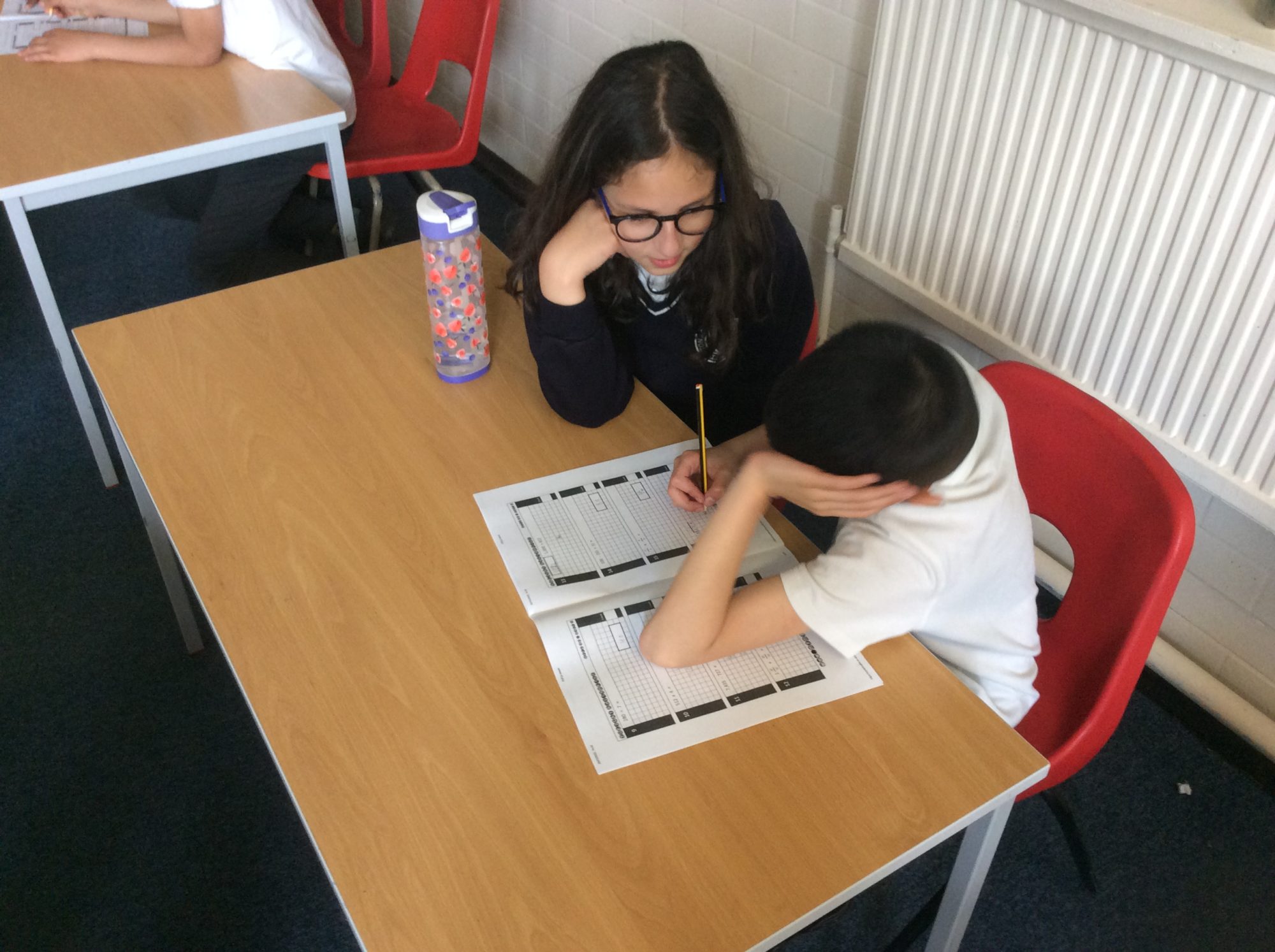 SATs prep – The Kagan Way – Confidence Boost Coaches!
To get ready for our SATs next week, Year 6 have been putting their many Kagan skills to the test! We have been using Kagan throughout our preparations: Showdown, Rally Coach, Numbered Heads Together, but over the last two weeks we have changed our focus slightly.
For the past two Friday afternoons, we have been using the structure "Rally Coach" to help our partners to feel more confident when tackling next week's arithmetic paper – we have called it "Confidence Boost Coaching".  If you could hear what is going on in these photos, you would feel confident yourself…
"Wow, you are working so carefully!"
"Keep going, you are using the right method – believe in yourself."
"Shall I show you the method I use?  It really helps."
"You're on a roll! So fast!"
" That's it.  Now try doing it this way, it'll speed you up even more."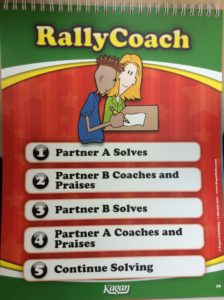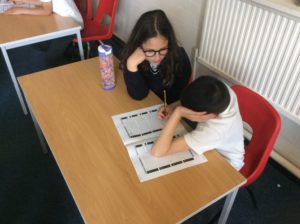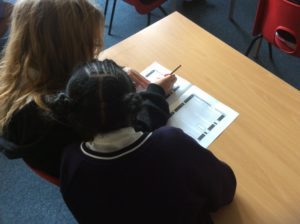 SATs next week? No problem. We've got this!