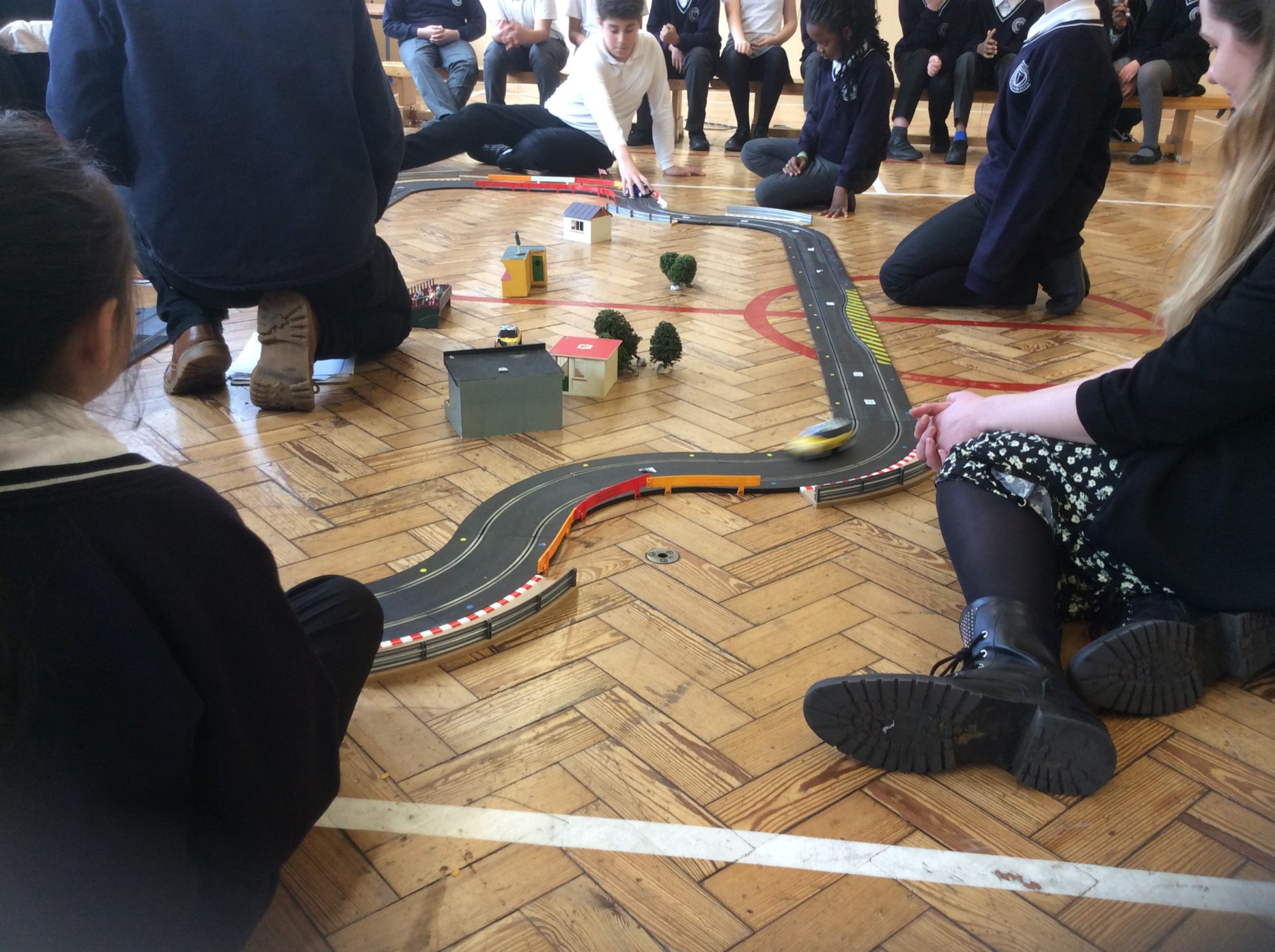 Stan's Cafe visit Y4, 5 and 6 for a day of creative joy.
Years 4, 5 and 6 had a very creative day today when drama group "Stan's Cafe" came for a creative writing inspiration day.
After first listening to professional Grand Prix commentators, children had opportunity to try it out for themselves; learning about the level of detail that is needed, but also how to keep audiences engaged.
Next, they took these skills to the hall, where they were met with an exciting sight: not a real racing track, but the next best thing….a scalextric!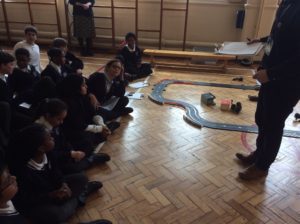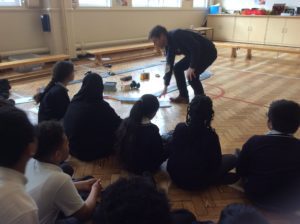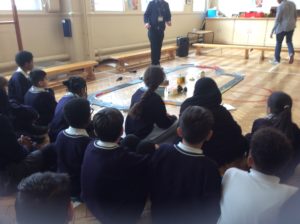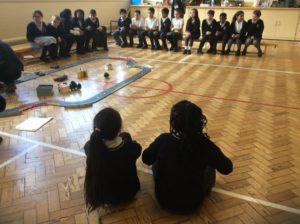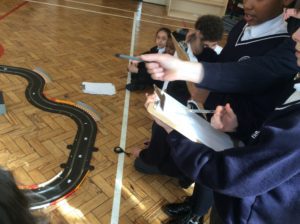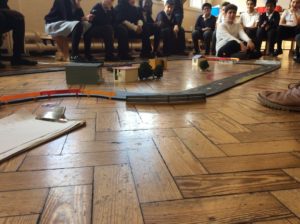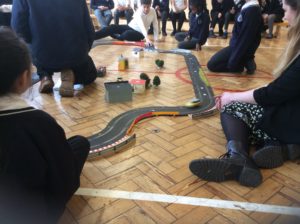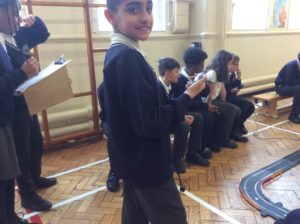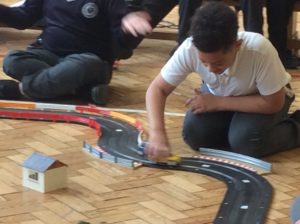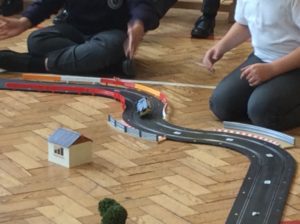 There were a variety of roles from pit-crew, adjudicators, racers and – of course – commentating team!  A throughly enjoyable sessions for all.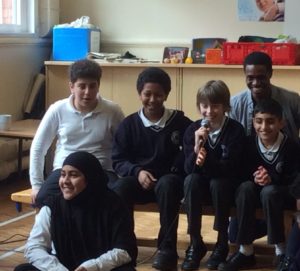 To follow-up, they put what they had learned about commentary and description into practise by creating a news report on the races!
We all had such a good day and many children went home with, 'Scalextric' added to their wish list!