Y3 Peter and the Wolf performance
Year 3 have been really busy putting together a performance based on Prokofiev's 'Peter and the Wolf'.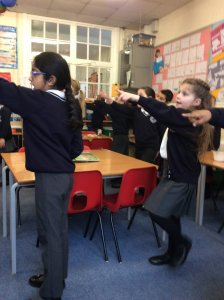 They wrote their own song and choreographed dance moves to go along with it.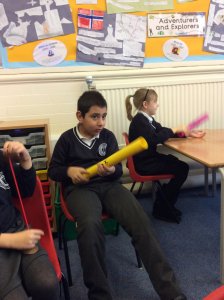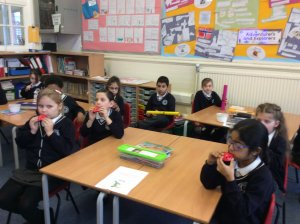 The class also split into groups, and composed music to represent each character in the story.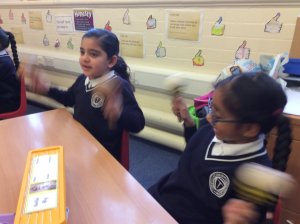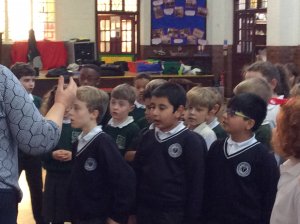 We brought all of this work together with Bournville Junior Year 3s, and went to their school to practice.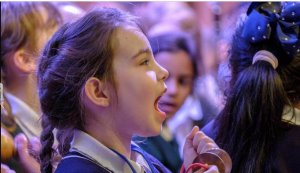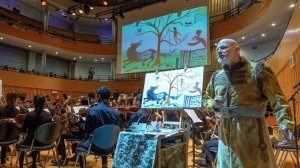 Finally, we brought all our work together and performed on King Edward School's stage, where an artist painted as we sang and played our composition. Everyone joined in, and made us all very proud!